23, 24, & 25 October 2023
The Possibility of Now – Learning, Teaching and Developing Learning Tools with Gen AI
We are living through an era marked by extraordinary advancements in artificial intelligence, and our education systems stand at the threshold of unprecedented transformation. As of 2023, generative AI tools powered by large language models like ChatGPT, Google Bard, and Microsoft Bing Chat are already shaping a new educational landscape. Rather than speculating on the future, this presentation focuses on the tremendous capabilities of generative AI available today. We will highlight the power of prompt engineering, explore techniques such as chain and tree of thought prompting, and delve into the arena of using AI personas to create more engaging and personalized learning experiences. In addition, we will provide a balanced examination of AutoGPT.  Despite its initial reception falling short of high expectations, AutoGPT has laid the groundwork for a wave of autonomous content and application creation tools. Its role in the automation of learning design processes – from objective mapping to collaborative learning activity implementation – signifies a paradigm shift in education. This presentation underscores the need for educators and learners to seize the "possibility of now," harnessing the power of the generative AI tools currently at their disposal. We aim to inspire an educational paradigm where AI is no longer viewed as a future prospect but as an integral part of the present, transforming teaching, learning, and the development of innovative educational tools.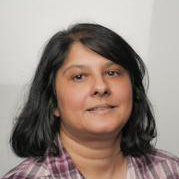 Dr Aneesha Bakharia, Senior Lecturer, School of Electrical Engineering and Computer Science, The University of Queensland
Dr Aneesha Bakharia, an innovative and versatile professional, began her journey as an electronics engineer before swiftly pivoting to a career in educational software development. Her diverse experience spans across the higher education and vocational education sectors, where she has excelled in various technical, innovation, and project management roles. As an early experimenter with generative AI, Aneesha pioneered the creation of a graphic novel using AI and delved into the world of chatbot prompt experimentation, demonstrating her commitment to pushing the boundaries of technology.
---
Embracing a culture of innovation in the era of AI
The education sector has been under increasing pressure from many system wide forces – economic, social, environmental and technological. Most recently, technology advances in the area of Artificial Intelligence have prompted a significant need to rethink education practice. This unprecedented pace of change has raised significant questions regarding how institutions deal with innovation, and more importantly, the leadership structures and contexts required to embrace it. Current institutional leadership structures are not conducive to fostering a culture of data-informed, cross disciplinary processes that operate in the current fast-pace changing landscape. In this talk we propose a framework to identify the required stakeholder groups and spaces to systematically nurture technological initiatives from inception to potentially institutional deployment. The framework proposes the explicit creation of cross-disciplinary spaces where emerging solutions are triaged and discussed followed by a methodology to test and evaluate impact and move them from the innovation space to day-to-day operations.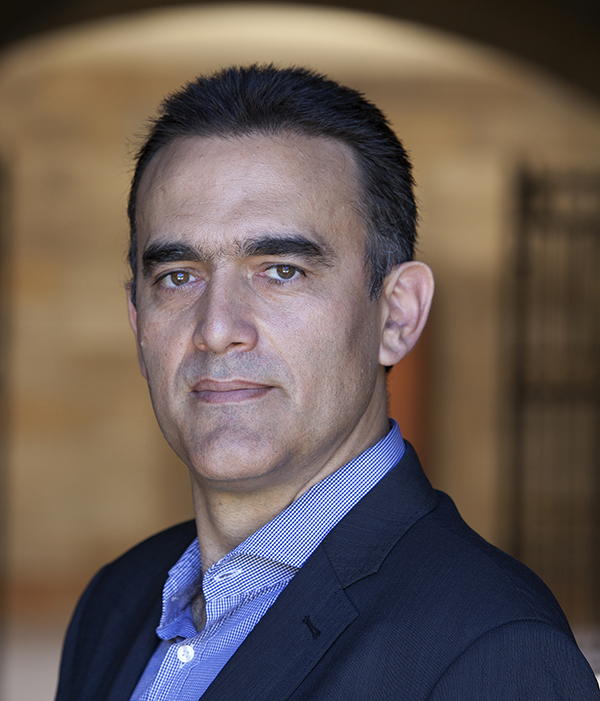 Professor Abelardo Pardo
Abelardo Pardo is Professor and Head of School of Computer and Mathematical Sciences at the University of Adelaide. His research interests include the design and deployment of technology to increase the understanding and improve digital learning experiences. More specifically, his work examines the areas of learning analytics, personalized active learning, and technology for student support. He is the author of over 200 research papers in scholarly journals and international conferences in the area of educational technology and engineering education.
---
From Print to Digital to AI: Preparing our Students for the New Literacy Era
The release of ChatGPT thrust AI literacy into an entirely new realm – bringing it out of the category of "knowing about" literacies, such as financial or environmental literacy, and into the category of "meaning-making literacies," such as print and digital literacy. This presentation will provide a conceptual framework for understanding (r)evolutions of meaning-making literacies and the implications for how we teach our students, focusing on why and how we should develop learners' AI literacy.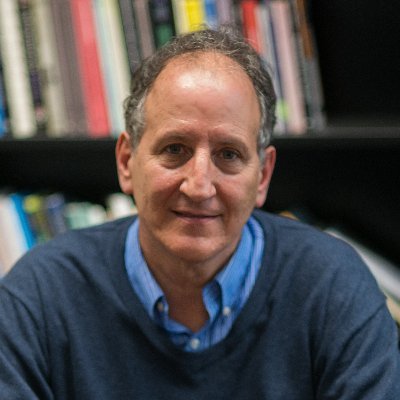 Mark Warschauer is a Professor of Education and Director of the Digital Learning Lab at the University of California, Irvine, with affiliated appointments in the Department of Informatics, the Department of Language Science, and the Department Psychological Science. Professor Warschauer is one of the most widely-cited researchers in the world on digital learning, with a focus on improving education for diverse students. He was one of the first scholars to investigate the nature of digital literacy in the 1990s, and since then has made seminal contributions on topics such as the digital divide, technology and school reform, and the uses of AI in education.